Zeige Detail-News an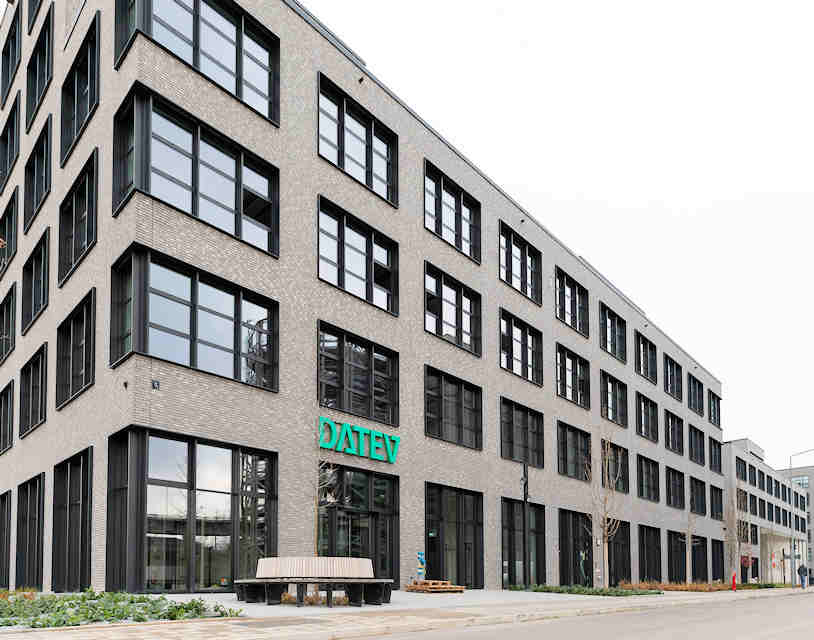 01.12.2022
Digital expertise in TÜV: Better than the benchmarks in DATEV DigiCheck for tax consultancy employees
Thomas Langer Tax Consultancy Office Ltd. is passionate about the use of digital technology. We have been considered a pioneer in the digitalisation of the "tax consulting" business model for years now. That is why we regularly keep checks on our digital proficiency in order to keep our most important asset up to scratch at all times. This is done with help of the DATEV Digicheck; an objective employee survey and an appraisal of the digital skills of our staff and the entire consultancy.
What exactly is the DATEV DigiCheck?
Whether remote or working from home: Today, everyone wants to work independent of location and time. Digitalisation makes it possible! However, do you know what employees really think about algorithms and other tools? What are the advantages and disadvantages? Is there enough time and space in the office for employees to get acquainted with digitalisation? The DATEV DigiCheck, an online employee survey, provides answers and some ideas for topics that currently concern employees. After all, the office team has the best insight into which processes run smoothly in the tax office and where there is untapped potential. Participants in the survey are exclusively employees of tax consultancy offices that have committed themselves to the process of digitalisation in tax law - a first-class benchmark no doubt.
How digital is our tax office?
Here are the key results of the digitalisation check carried out in the autumn of 2022. Employee participation was almost 90% - a sign that digital transformation is one thing at the top of our office's agenda.
87% of our employees see digitalisation as an opportunity The benchmark is far below this, at 57% (average taken from a survey of 20,260 employees from 1,600 tax consultancy offices). More efficient work processes, better quality of work, and location- and time-independent work are at the top of our "hit list" of opportunities. The greatest risk though is seen in technology dependency.
Individual scores are well above the benchmark as well The tax offices' values are also clearly above those of the benchmark. This applies to topics such as employee support provided by the management, technical equipment, personal freedom, level of knowledge and employee morale. All members of staff feel that they are being met at their level in terms of accounting/bookkeeping, annual financial statements or office organisation and understand that digital transformation is an essential part of their job profile.
More potential in the area of wages There is still potential for development, especially in the area of wages. The reason for this is that the software solutions for HR management systems that are currently available on the market are still somewhat underdeveloped, particularly due to interfaces that need to be further improved. Nevertheless, the clear statement of the employees reads: "We are ready to take the step into the digital world. In addition, DATEV wants to redress the situation itself with the introduction of "Lohn online" and make a giant leap forward with this new product planned for release in 2024.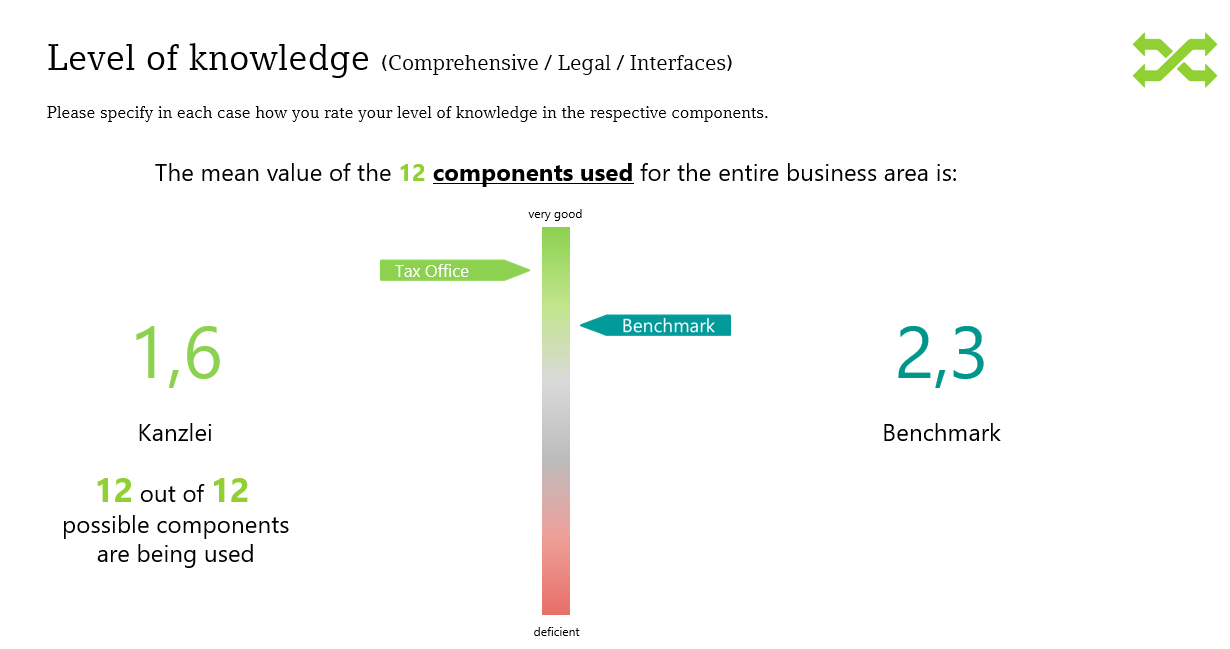 Clearly surpassing the benchmark (grade 2.3) with the grade 1.6 in all digital tax disciplines. 1,600 law firms surveyed.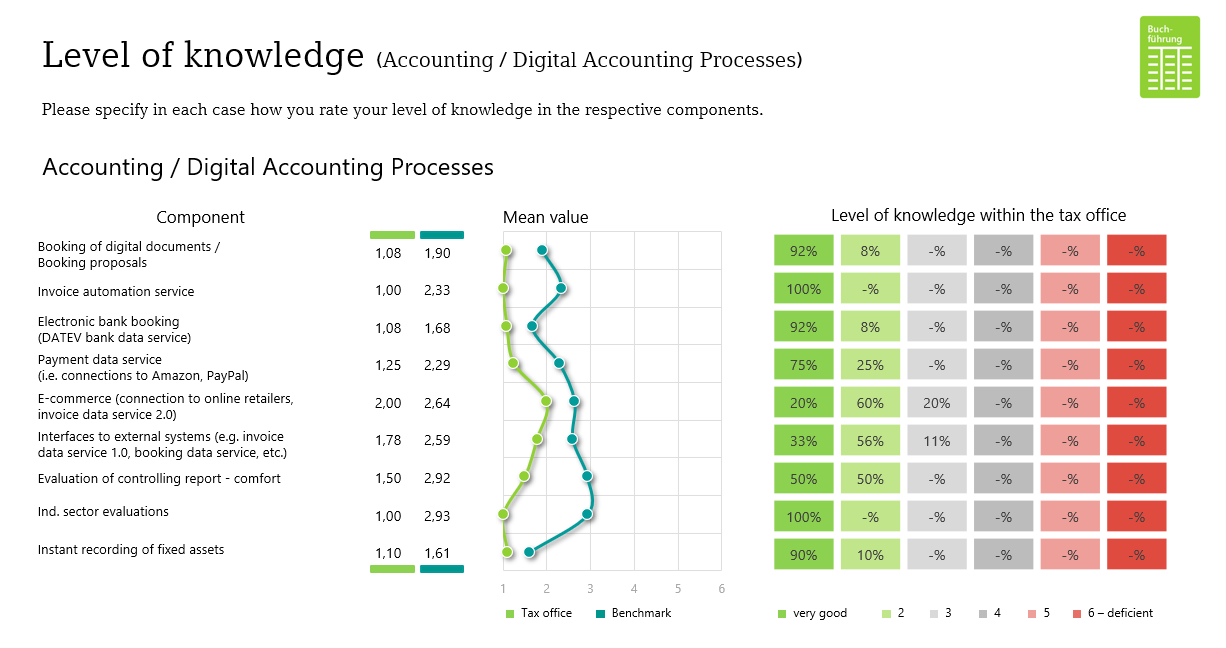 We are also in pole-position in digital accounting and in automated accounting processes.

So, what's next?
As an experienced digital tax consultancy office that ensures paper-free, time-efficient, secure and, above all, transparent processes for all accounting and tax issues, we are definitely on the right track. Our DATEV customer support does not see any need for action at the moment. Instead, it's more a case of "keep it up" in order to maintain and expand the excellent ranking we already have today.
Image source: www.datev.de