Zeige Detail-News an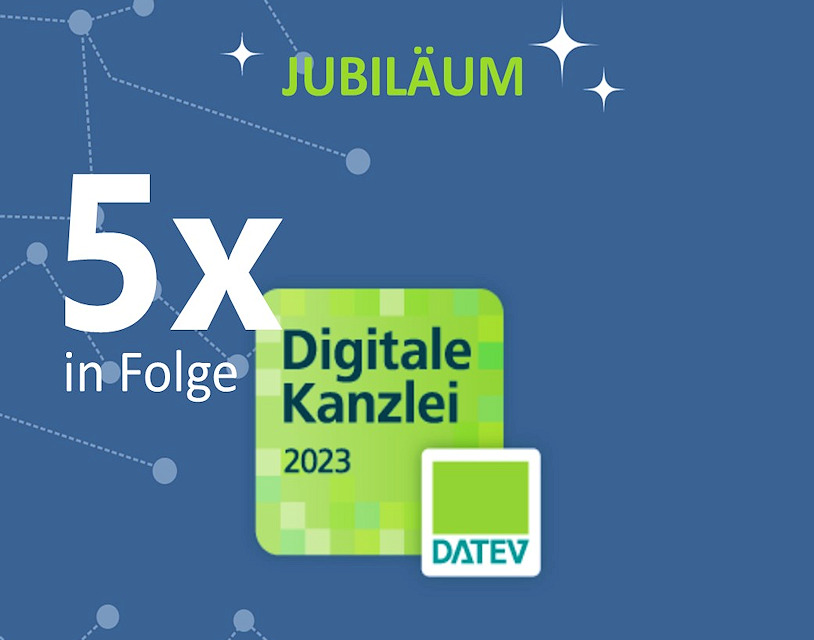 05.09.2023
Thomas Langer has been awarded the "Digital DATEV Tax Consultancy Firm" quality seal for the 5th time in a row
Digitisation is right at the top of our agenda. We work in a paperless environment and in a specialized and time-efficient way. We have partially and fully automated work processes and have invested further in digital infrastructure, setting up interfaces and expanding the linking of the off- and online worlds in our engagement with clients.
Digital and innovative tax consulting
The fact that we have been one of the best digital tax consultancy firms for years has now been officially confirmed by the DATEV Cooperative for the fifth time in a row. We are one of the very few tax consultants in Germany with this quality seal. For us of course, this is more than a reason to be pleased: "Since the introduction of this quality seal, we have been taking part in the awards and have proven with five titles in a row that we innovatively implement the most modern digitised work practices in tax consulting," says Managing Director, Thomas Langer.
An exclusive success story since 2019
In 2019, the DATEV Cooperative awarded its prestigious quality seal for the first time. The seal serves as proof of quality showing the digital competence of tax consulting firms and creating trust among clients. The award is subject to annually redefined criteria - determined with the help of the so-called "digitalisation cockpit". This involves examining processes in the areas of accounting, taxes and wages; firstly, to see whether the relevant services are consistently available to clients as digital offerings and secondly, whether continuous progress is being made along the way.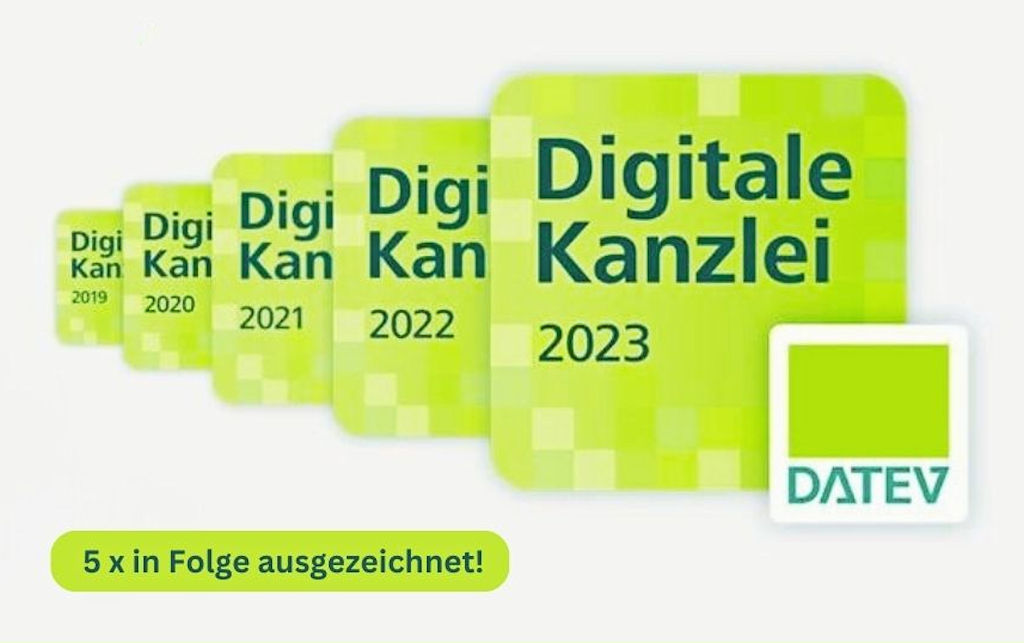 5 years of digital excellence: Celebrating our 5th anniversary as a distinguished "Digital DATEV Tax Consultancy"

Dynamic process with no end in sight
Has digitisation now reached its limit at Thomas Langer's Tax Consultancy? "Not at all," says the head of the firm. For him and his team, the digital transformation is both an incentive and a dynamic process that is shaped by further technological developments, new requirements and changes in the industry. Ultimately, the Berlin office wants to stay up to date at all times in order to be able to offer its clients future-proof solutions in the area of tax and finance.